So everyone out there is preparing for summer and summer reading, beach reads. Something light and breezy. I have started making my summer reading list. I don't think I want light and breezy. I think I want something a bit heavier. Something classical and a bit challenging. I haven't read any of that in a while.
So my top 3 reads are in no particular order.
All Quiet on the Western Front
by Erich Maria Remarque
(The novel about World War I.)
Bury My Heart at Wounded Knee
by Dee Brown
(The story of what the Native Americans experienced.)
The Metamorphosis
by Franz Kafka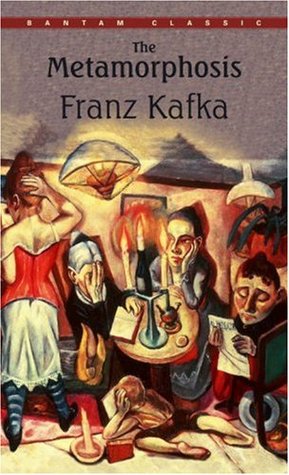 (A man turns into an insect and then what does his life look like?)
Maybe these also: (These will be my lighter reads in the middle of my dark heavy reads.)
Girl Sleuth: Nancy Drew and the Women Who Created Her
by Melanie Rehak
Mark for Blood
by Nick Thacker
I certainly have plenty of lighter fare on my Kindle and on my physical shelves, but I think I'm going to read something challenging and heavier. It's good to stretch my reading muscles every so often. Summer seems to be a good time to do that.
What are you reading this summer?