I normally don't read thrillers for a few reasons. I don't feel like I'm reading them fast enough. So sometimes I skip parts or skim sections to read faster. I don't like some of the tropes, like unreliable narrator due to addiction or mental illness. And sometimes the story is just too far fetched. I know it is ironic that someone who LOVES cozies thinks thrillers are too far fetched. I guess I just expect more out of those.
Even though I don't read them very often, I pick one up every so often and I like it! So here are a few thrillers that were worth my time to read them.
I Found You by Lisa Jewell
A man in London disappears on his way home and his young wife goes looking for him. A man mysteriously shows up on a beach elsewhere in the UK. But it isn't what you think. The multiple points of view worked really well. There were surprises. It was not overly graphic, which I really appreciated.
A Head Full of Ghosts by Paul Tremblay
I think this one is technically termed horror. I would say it is more like supernatural thriller. An adult woman is reliving her traumatic childhood memories of her sister's exorcism through a series of blog posts which review the TV show about the exorcism. There are definitely lots of questions about what was supernatural and what was manipulation.
Are You Sleeping by Kathleen Barbar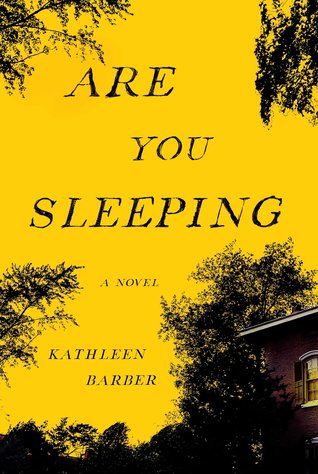 This is another family in crisis book similar to
A Head Full of Ghosts
. The story is interspersed with tweets, message board comments, and transcripts from a podcast. I really liked the exterior people commenting on what is going on as the family is working through what really happened.
In The Shadow of Lakecrest by Elizabeth Blackwell
Kate is trying to hide her less than desirable family from her new wealthy and important in laws. As her family grows, she discovers many secrets that lead to a shocking ending. As you can tell by the cover, this one is not set in modern day. It is actually set in the 1920's, I think.
Do you have any thrillers that you have really enjoyed?